Event Case Studies
---
International Data Group
Since 1998, showNets has had the privilege of providing the network design, implementation and support services for many of IDG's events Nationwide. IDG was showNets' first official client beginning with the Internet Commerce Expo, held in the Boston World Trade Center in 1998. Since that time, showNets has provided turnkey networking services to some of the largest events in the industry operated and managed by IDG.
LinuxWorld Conference and Expo – LinuxWorld focused on open source and Linux solutions in the information technology sector. It ran from 1998 to 2009, in venues around the world.
Macworld Expo – Macworld was a trade show with conference tracks dedicated to the Apple Macintosh platform. It was held annually in the United States during January. Originally Macworld Expo and then Macworld Conference & Exposition. It ran from 1985 to 2014.

Electronic Entertainment Expo – E3 is the premier event for gaming professionals from around the world. It is held annually at the Los Angeles Convention Center.
In 2016, IDG spun off its trade show unit. CEO Mary Dolaher and her team created IRL-Events (In Real Life Events) to continue to operate E3 and Anime Expo. showNets continues to work with IRL- Events as a valued team member and partner to this day.
---
Electronic Entertainment Expo
When it comes to massive network deployments, there is nearly no event more demanding than the Electronic Entertainment Expo (E3). With more than 68,000 attendees and nearly 300 exhibitors demoing computer games, virtual reality products and new technologies each year, reliable connectivity is the lynchpin of a successful event.
Since 1999, E3 has turned to showNets to design, deploy and manage the wired and wireless networks to support its increasingly connected attendees. In addition to the core trade show network, the showNets team also delivers tailored solutions to exhibitors that need dedicated broadband on the show floor.
Massive events like E3 require an intricate network design, backed by a keen understanding of how audiences will move through the convention center, how they'll interact with technology, and even how the number of people in the exhibition hall will impact wireless signals. Here's just some of what goes into ensuring an event that never loses connection:
Months of event pre-planning, network design and testing

More than 50 engineers, techs and network professionals

Fully redundant systems to deliver guaranteed 100% network uptime throughout the event
---
Dreamforce
showNets was contacted by the event team at Salesforce in 2007 to help them solve a serious issue related to network wifi and performance problems in venues where they were holding their Cloudforce Events, later branded Salesforce World Tour Events. These events were smaller, regional events that ran throughout the United States, Canada and later Europe. Most of these events took place in hotel venues with limited Internet capability and very little wireless capacity. Being the leader in cloud computing platforms, Salesforce could not risk Internet performance or availability issues during their event.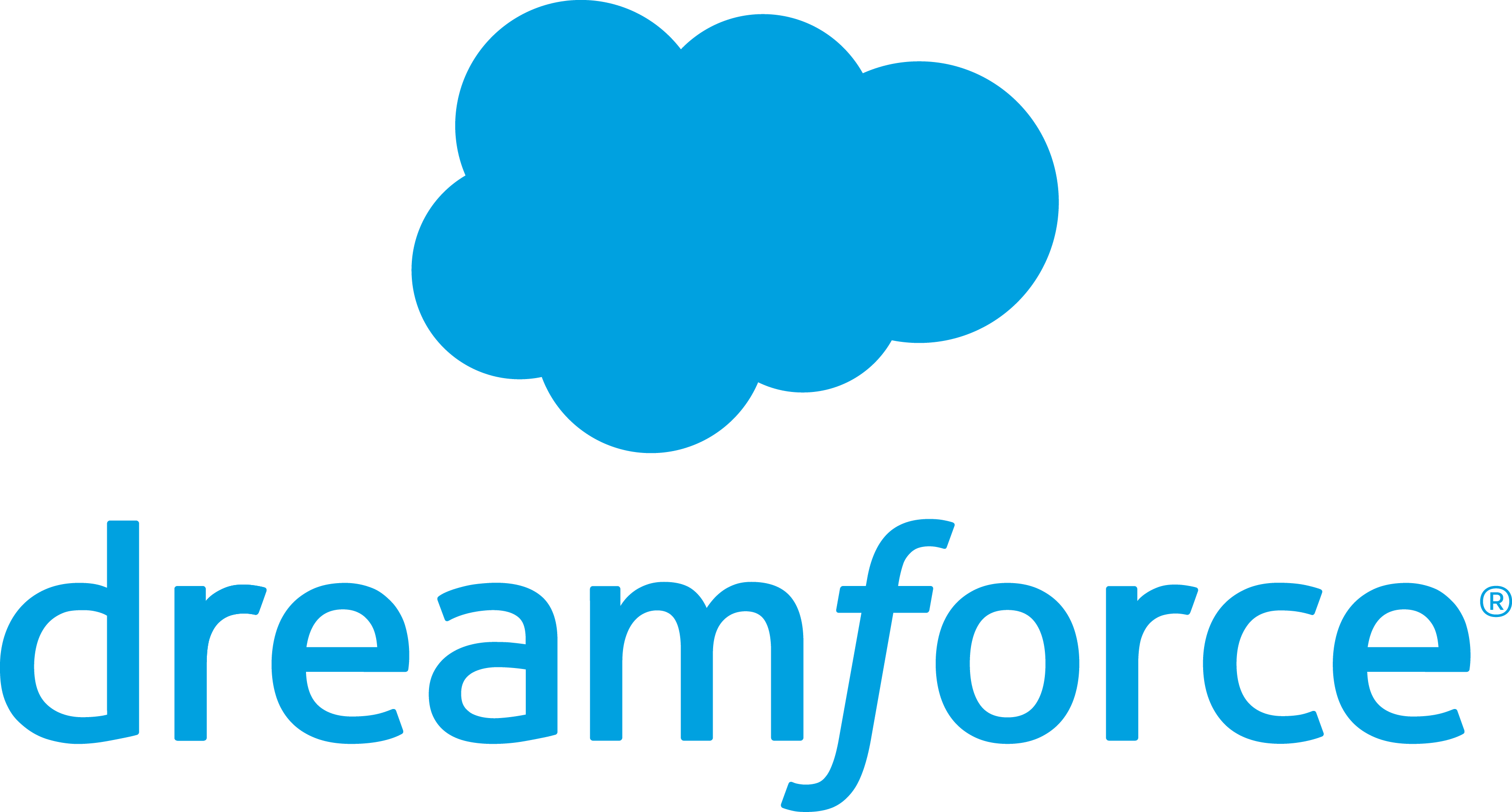 150,000 attendees spread across several city blocks in downtown San Francisco, making this campus network one of largest of any event in the industry.
showNets' engineering teams evaluated the issues and suggested a reliable, repeatable process and networking solution that solved this issue. showNets account management and network teams assessed the venue capabilities well in advance of the event as well and also evaluated the event's unique requirements. This allowed a model to be built using best practices to provide high end, reliable wifi coverage for all these events.
These regional events are today branded Trailhead Live, and are run worldwide.
As a result of this success, George P. Johnson contracted showNets on Salesforce's behalf in 2010 to provide all Internet connectivity, both wired and wireless, to its premier conference Dreamforce. showNets annually delivers a ubiquitous Wi-Fi network for over 150,000 attendees across all of the Moscone Center in San Francisco, as well as numerous hotels, commercial buildings, Howard Street and parks, making this campus network one of largest of any event in the industry.
---
Internet World Expo
In 1995, during his tenure at IBM, showNets co-founder Dave Bishop had the unique opportunity to bring TCP/IP Internet connectivity to the then fledgling event called Internet World. He sold the concept of bringing in bandwidth and in-building connectivity to Mr. Alan Meckler who owned the Internet World brand. He proceeded to develop the team and best practices to successfully facilitate all the event's Internet connectivity. IBM would run this event through its Marketing and Networking divisions for the next 3 years. Dave left IBM at the end of 1995 with the vision of starting a company dedicated to providing high end network design and implementation services to the convention and trade show industry. showNets was formed in 1998 with that goal in mind. In mid-1998, IBM decided to abandon the trade show Internet business and the contracts were awarded to showNets to pick up where IBM left off.
From 1998 to 2004 showNets provided turnkey Internet services to all the Internet World Events in the Los Angeles Convention Center, The Jacob Javits Convention Center in New York, The Metro Toronto Convention Center and The McCormick Convention Center in Chicago. The bi-annual Internet World Events in LA and New York still hold records as not only the first, but the largest Internet focused events in the trade show industry's history.
---