Facility and Venue Management
---
We keep the world's largest event venues connected.
While it's easy to design a network that works under normal conditions, many convention centers networks can't meet the needs of the massive events they host. showNets offers a comprehensive solution for telecommunications and facility network technology to ensure your event space is capable of meeting the high-density requirement today's events demand.
Always on. Always managed.
For more than 20 years, showNets has blended experience and leading-edge technology to deliver the best permanent and temporary high-density networks for events, conventions and trade shows. From one-off events to massive annual shows, we provide a full suite of events technology services to support some of the most demanding convention centers in the world: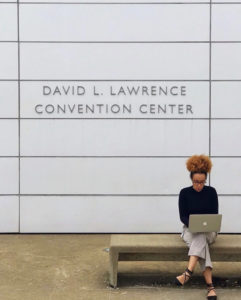 Fully redundant enterprise network design and deployment
Tier 1 bandwidth partners for consistent, reliable Internet for any event
Custom public or private exhibitor network solutions
Onsite sales and operations
Event network consulting to deliver optimal client experience
Service desk, offering incident tracking and pre/post-sales support
Remote network monitoring
Online order management
With showNets as a trusted partner, facility managers can rely on events that run smoothly and return long-term revenue through exemplary service and performance.
---